Opportunities to Serve
Sep 28, 2022

|
HOSPITALITY
Fellowship meal Coordinator (needed once every other month)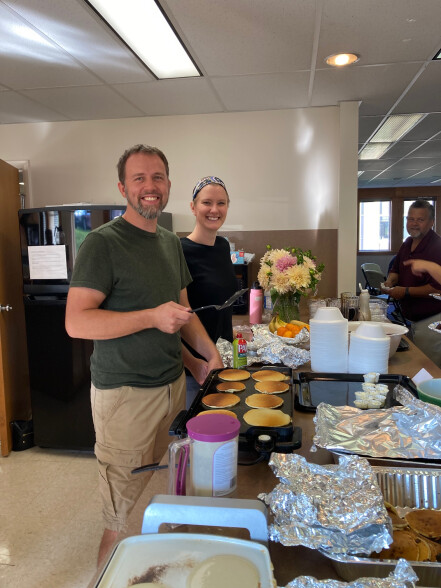 Responsibilities for fellowship meal coordinator:
Ask 4 others to help you ahead of time.
Set up tables and chairs
Organize food table with paper supplies.
Receive the food as persons bring it, taking note of any instructions.
After leaving the service 15 min early:
Set the food items out on the table
Remove empty containers from food line
Clean up, take down all but about 5 tables and chairs, vacuum, take trash to
dumpster.
Décor specialist (for special occasions and celebrations such as Easter and
Christmas)
Setup up decorations and such, for special occasions and celebrations.
Take décor and such down when occasions and celebrations are over and set usual
décor back up.

Visitor Greeter
Greet people especially new faces.
Coffee Server
Prepare coffee and water for tea, and place in the Foyer area for people to serve
themselves before church. Take coffee carafes into kitchenette during service, and
bring out afterwards. Clean coffee serving area and carafes.
Door Greeter
Hold the door open and greets people as they enter.
Head Usher

Lead the usher teams
WORSHIP TEAM
Musicians
Sound Tech
Projection
KIDS MINISTRY SOWERS
Teachers for nursery through 5th grade
*If you have any interest in these areas and need more information contact the church office at 717-299-5119.